STA Conference 2019
Our Sponsors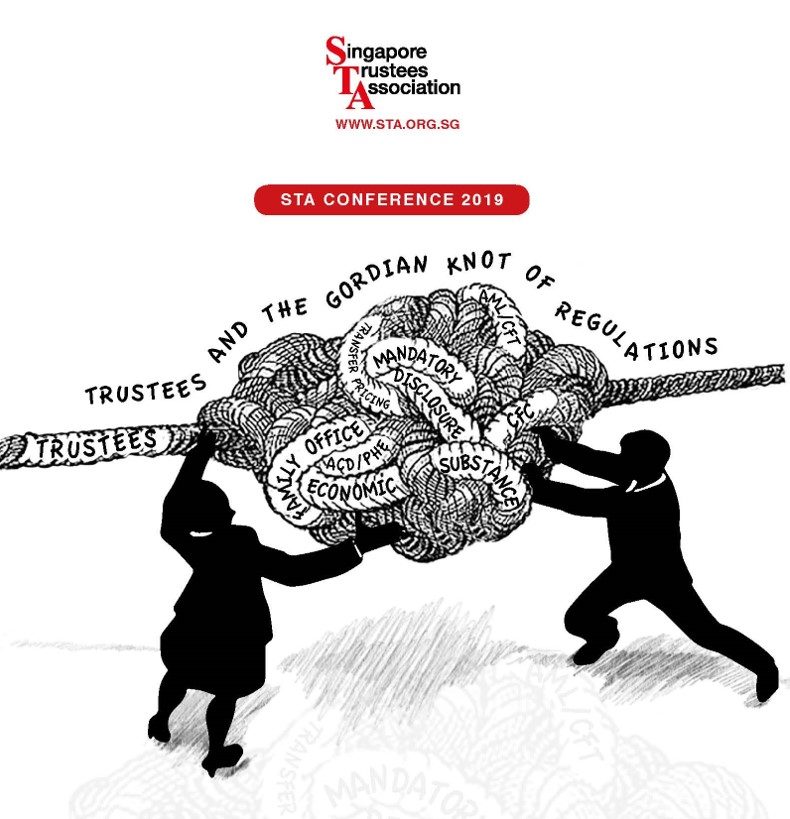 Friday, 27 September 2019
Sands Exposition and Convention Centre
Level 3, Hibiscus Ballroom
Sponsor:


THE 1291 GROUP LTD
The 1291 Group Ltd. is a global financial services group, offering tailor-made wealth protection planst o private individuals and investment professionals.
We count on a high-performance team of experts with many years of experience in wealth protection, international tax, legal and compliance issues, as well as the use of insurance, pension, and other investment vehicles.
Our private clients are high net worth families from all over the world. Since 2000 we have been helping them protect their family assets and interests. As the gatekeeper of their wealth, we focus on tailoring long-term compliant solutions that cover our clients needs and leave flexibility for adjustments in the future.
We are licensed insurance brokers in over 30 countries and we offer tax-compliant solutions for clients in over 40 countries. The length and depth of our experience and expertise allow us to combine a structured corporate approach with an entrepreneurial spirit. Our advice and solutions are practical and straight-to-the-point.
"1291" in our group name refers to the historical year of birth of Switzerland.
The first of August 1291 marks the foundation of the Swiss Confederation with the union of the three cantons Uri, Schwyz and Unterwalden. The alliance members swore an oath of independence, and to respect and protect the laws, the lives of their families and all forms of property. Twenty-six cantons later acceded to the Confederation, supporting the original charter values to become the Switzerland we know today. We have chosen these core values of Switzerland as our maxim to protect, structure and optimize the private wealth of our clients.
Our express purpose is to create peace of mind for our clients and partners.
– from our family to yours

Bedell Cristin is a full service offshore law firm providing BVI, Cayman Islands, Jersey and Guernsey legal advice from offices in those locations as well as Singapore and London.
From Singapore, we offer our Asian clients direct access to legal advice that spans a wide range of private client and trust, corporate and finance work from a convenient time zone.
As we have extensive experience in Singapore and the jurisdictions of law we practice, we are able to offer responsive, high quality, legal advice.  Our experience in Asia allows us to handle the specific challenges and complexities facing Asian clients and find solutions for their particular legal needs.
Bedell Cristin focuses exclusively on legal advice.  We specialise in what we do best – the practice of law.  We do not therefore compete with trust companies, but we do help trust company clients by providing truly independent and impartial advice.
Our clients include professional trustees, law firms and private bankers as well as Asian business families from Singapore, China, Indonesia, Malaysia, India, Thailand and the Philippines.
Our principal areas of advice include:
– Trust establishment and ongoing administration
– Probate applications
– Wills
– The Common Reporting Standard
– Economic Substance legislation
– Restructuring, liquidations and insolvency
– Trust litigation
– Legal opinions
– All matters of corporate law
– Banking and finance transactions
– Investment funds
Sponsor:


BUTLER SNOW SINGAPORE LLP
We believe in teamwork and we want to deliver that valuable approach to our clients across the spectrum of legal services. We regularly work together, blending talents from our different offices or, when needed, from other firms to provide the best representation to the client. We know that we succeed only if our clients succeed. Our goal at every turn is not just to meet client expectations but to exceed them in every way – through excellent legal representation, outstanding service, and commitment to client interests. We regularly work hand-in-hand with other law firms using a virtual team environment, and we leverage our technology resources to work together collaboratively within our firm and with our clients and colleagues at other firms. We also understand the importance of using our resources strategically to provide the best service to our clients at the most cost-effective rates. From our offices in London, Singapore, Hong Kong and in the US, Butler Snow's International Wealth Planning team delivers sound tax and estate planning advice for individual clients who reside outside of the US but who have US business interests, US family members or US investments. We work closely with local counsel in our clients' home countries to provide solutions that meet our clients' economic goals while minimizing their global income tax and estate/inheritance tax exposure. Our International Wealth Planning team handles a wide variety of matters for US connected families, including:
– Non-US Trust Planning
– Structuring Investments in US Property
– Pre-US Immigration Planning
– Integrated US/UK Tax and Estate Planning
– Pre-UK Immigration/Tax Planning for US persons
– Renunciation of US Citizenship/Green Cards
– Voluntary Disclosures
Sponsor:


DBS PRIVATE BANK

DBS is a leading financial services group in Asia with a presence in 18 markets. Headquartered and listed in Singapore, DBS is in the three key Asian axes of growth: Greater China, Southeast Asia and South Asia. The bank's "AA-" and "Aa1" credit ratings are among the highest in the world.
Recognised for its global leadership, DBS has been named "World's Best Bank" by Euromoney, "Global Bank of the Year" by The Banker and "Best Bank in the World" by Global Finance. The bank is at the forefront of leveraging digital technology to shape the future of banking, having been named "World's Best Digital Bank" by Euromoney. In addition, DBS has been accorded the "Safest Bank in Asia" award by Global Finance for ten consecutive years from 2009 to 2018.
DBS provides a full range of services in consumer, SME and corporate banking. As a bank born and bred in Asia, DBS understands the intricacies of doing business in the region's most dynamic markets. DBS is committed to building lasting relationships with customers, and positively impacting communities through supporting social enterprises, as it banks the Asian way. It has also established a SGD 50 million foundation to strengthen its corporate social responsibility efforts in Singapore and across Asia.
With its extensive network of operations in Asia and emphasis on engaging and empowering its staff, DBS presents exciting career opportunities. The bank acknowledges the passion, commitment and can-do spirit in all of our 27,000 staff, representing over 40 nationalities. For more information, please visit www.dbs.com.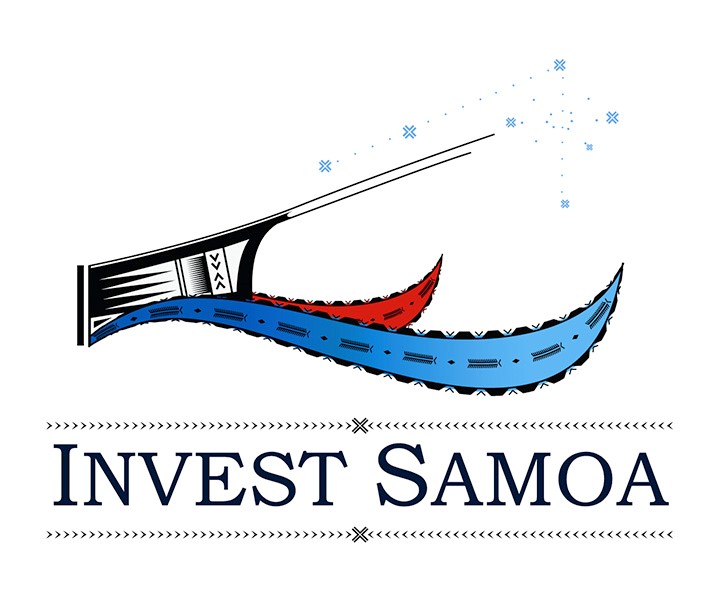 INVEST SAMOA promotes the international financial services and wealth management solutions offered by Samoa. As the promotional arm of Samoa's International Finance Centre, INVEST SAMOA is driven by its vision: 'Moving with the times' by offering first-hand information for those seeking solutions for international estate planning and structuring, international companies, trusts, foundations, partnerships, mutual funds, segregated funds, insurance and banks. INVEST SAMOA's mission is to "Secure a niche for Samoa in the Global Market as a reputable financial services centre", with that in mind, Samoa's innovative and user-friendly laws meet progressive and modern legislative standards as well as security, crucial for an international finance centre.
Samoa's international finance centre was established in 1987 under the Central Bank of Samoa. However, in recognition of the Centre's development together with the rapid growth in the offshore industry, the Samoa International Finance Authority (SIFA) was established to govern and coordinate the international finance services provided by Samoa in 2005, mandated by the Samoa International Finance Authority Act 2005.
As an International Finance Centre (IFC) for thirty (30) years, Samoa has become the premier IFC in the South Pacific, despite perpetual and stringent changes in international regulations and standards. It has endeavored to keep abreast of developments in the offshore industry to provide up to date wealth management solutions for prospective and current investors.
Samoa continues to introduce and review its international financial services laws so that the finance sector is kept well-informed of global trends and the evolving needs of the international market, and continues to work towards remaining compliant with the international standards.
Samoa is one of the first jurisdictions to fully adopt the Group of International Finance Centres Supervisors (GIFCS) 2014 Trust Company Service Providers Standard of Best Practice through the passage of the new Trustee Companies Act 2017. The Trustee Companies Act 2017 strikes the balance between international regulatory requirements and client needs, ensuring protection and providing workable and sensible solutions.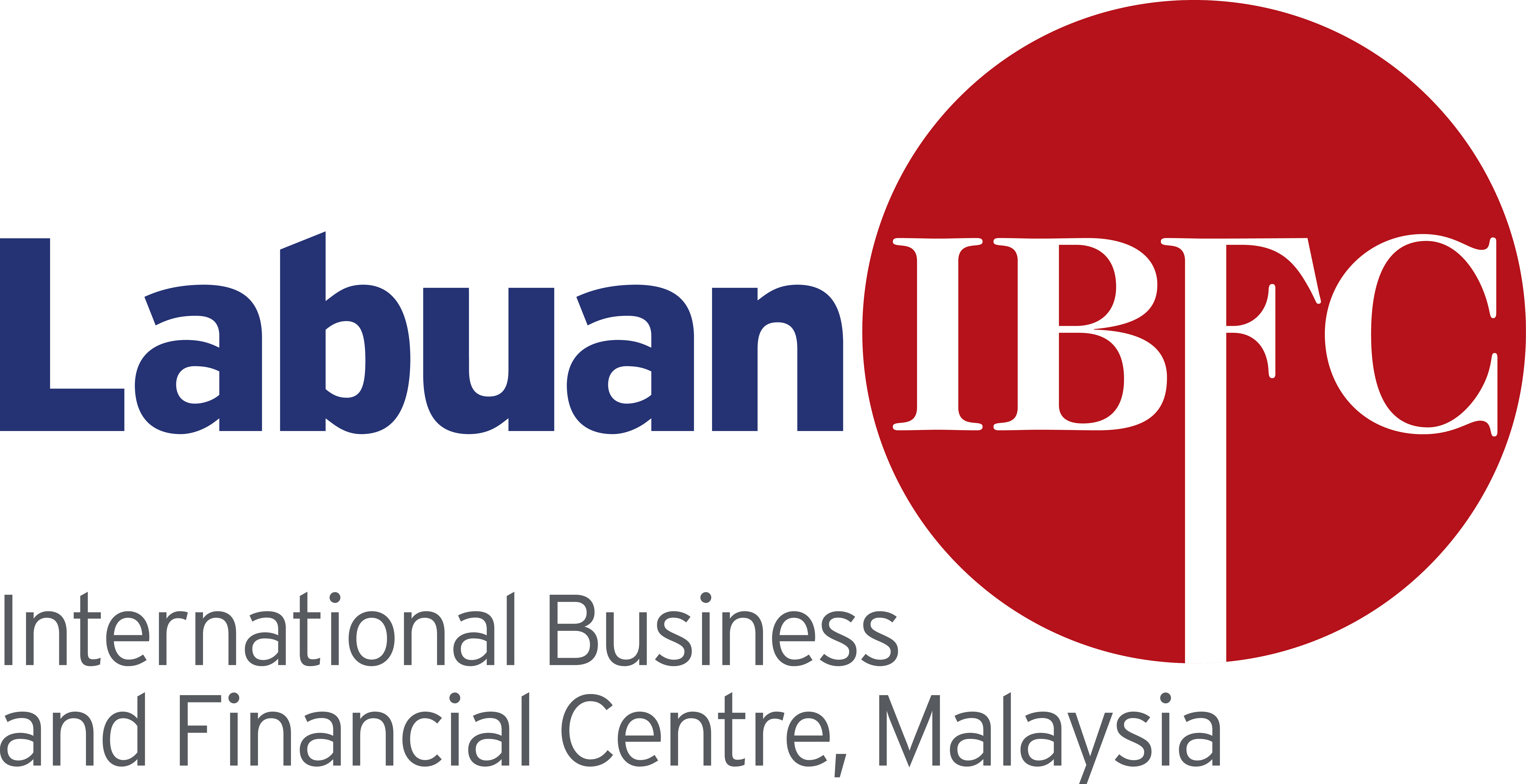 ABOUT LABUAN IBFC
 ASIA'S MIDSHORE INTERNATIONAL BUSINESS AND FINANCIAL CENTRE
Labuan International Business and Financial Centre (Labuan IBFC), Malaysia, through our internationally recognised yet business-friendly legal framework, is the preferred international business and financial centre in Asia. Established in 1990, Labuan IBFC is regulated by the Labuan Financial Services Authority (Labuan FSA), statutory Regulator under the purview of the Ministry of Finance, Malaysia.
As a midshore jurisdiction, we offer global investors and businesses the benefits of being in a well-regulated and supervised jurisdiction, which adheres to international standards of compliance in tax transparency. We also provide fiscal neutrality and certainty in a currency neutral operating environment.
Labuan IBFC, located in the centre of Asia, boasts a cost-efficient enabling environment making it an ideal location for substance creation for both global businesses looking at penetrating Asia or Asian entities aiming to go global. Offering a wide range of business structures and investment solutions catered to cross-border transactions and international business dealings including fintech or digital related solutions. We also provide services and solutions in niches such as risk management, commodity trading, reinsurance, wealth management, international business companies and Islamic financial services.
Operating with clear and comprehensive legal provisions, guidelines and practice notes, enforced by a single regulator, Labuan FSA, Labuan IBFC provides an ideal jurisdiction for both corporates and high-net-worth individuals with international exposure.
To keep up with everything about Labuan IBFC, follow us on Twitter or Facebook @LabuanIBFC. Alternatively, visit www.labuanibfc.com.
Sponsor:


MICROGEN FINANCIAL SYSTEMS LIMITED
Microgen Financial Systems develops, implements and supports business-critical software for Trust Administrators and Corporate Services Providers within the global financial and wealth management sector. With over 30 years' experience and more than 400 customers in 32 countries, Microgen delivers a unique combination of technology leadership and wealth management domain expertise helping organisations gain a competitive edge in their core business activities.
Microgen 5Series is a comprehensive front and back office administration solution which improves operational control and efficiency, reduces costs and safeguards client data whilst delivering regulatory compliance.
For more information on how we can support you, please visit: www.microgenfs.com and contact us on: +44 20 7496 8100 or email info@microgen.com
Long-established in one of the world's most dynamic and well-respected financial centres, Ocorian Singapore delivers a comprehensive range of trustee and corporate management solutions to international private and corporate clients.
Leveraging on its reputation as a trusted and highly regarded corporate services provider, Ocorian Singapore has enhanced its offering to include an array of private client services. The company prides itself on its bespoke service, attending to the individual needs of its clients with utmost dedication and integrity. It has also built a niche expertise in the area of maritime services, providing back office support to ship owners and ship management companies.
Ocorian Singapore forms an integral part of and benefits from the capabilities of the Ocorian global network and the combined expertise of its +700 workforce spanning across eleven key business jurisdictions around the world to provide the following services together to you.
Sponsor:


RAWLINSON & HUNTER

Rawlinson & Hunter is an international grouping of professional firms, specialising in trust, accounting and taxation advice. Our offices stretch from London to New Zealand, through Guernsey and Jersey to Switzerland, Bermuda, the Cayman Islands, the British Virgin Islands, Singapore and Australia. Our skill lies in maximising the rewards that prosperity can bring. For the private client, we can take the strain, safeguarding their assets, leaving them to enjoy the benefits, rather than suffer the burdens, of wealth.
The maze of UK and international structuring, accounting and tax is complex to navigate alone, particularly for clients with profiles in many jurisdictions. Our grouping of offices can provide global advice and solutions. We administer billions of dollars of assets in offshore jurisdictions and specialise in providing trust and company administration services.
Our expertise is not limited to individuals. Our partners are all qualified professionals who are trained to look at the big picture. Both private and corporate clients can equally benefit from our skill at finding solutions to match their own distinctive financial circumstances.
We are different, as is our way of working. Our partners like to get to know their clients well and carry out much of the work in person, often face to face. Most of our clients have come to us through a personal recommendation, evidence of our reputation as leaders in our field
World-leading wealth management systems experts
Touchstone is the provider of choice for global wealth management administration and accounting systems, specialising in Microsoft's Dynamics 365 Business Central technology, and the consulting, development and delivery of its world-leading wealth platform, NavOne.
Used by small to large private and public trustees, private equity and fund administrators, corporate secretarial service providers, family offices and professional services firms in over 30 global jurisdictions, NavOne sets the standard in driving operational efficiency and reduced administration costs. NavOne is a 'complete' wealth administration system with multiple key capabilities including, but not limited to: client accounting; treasury; client administration; time recording and billing and document management.
Supporting our solution we provide a full range of business consulting, training, data migration, technical consulting and advisory services to ensure the initial and ongoing success of your implementation.
With service centres in Jersey (UK), Sydney and Singapore and a commitment to excellence, Touchstone partner with your wealth management business for the short or long term, no matter what your location or circumstances may be.
Touchstone is a Microsoft Partner with Gold competencies in Enterprise Resource Management and Customer Relationships Management and have won the prestigious Magic Circle Awards for Fintech Vendor of the Year for 2019, 2017, 2016 and runners up in 2018. NavOne is Certified for Microsoft Dynamics.
For more information visit www.touchstoneone.com.

For 40 years, leading financial institutions, professional advisors, asset managers, family offices and international businesses have turned to us for the provision of independent corporate, trust and fund administration services, relying on our worldwide presence, local knowledge and our commitment to responsiveness, reliability, attention to detail and personal service.
We are and will continue to be a privately-owned organisation. We offer our clients a stable, sustainable, private partnership that will not be compromised by conflicts of interest or changes in ownership.
One of the largest independent providers of corporate, fiduciary and fund administration services, we offer an unrivalled breadth and depth of knowledge, understanding and experience across our global footprint.
We have been establishing and administering corporate, fiduciary and fund entities for 40 years. Provision of top-class administration is at the core of our business. We form long-standing relationships with our clients by putting them at the heart of what we do and by providing tailored services that precisely suit their needs.
We develop stable and accomplished teams across jurisdictions, enabling us to offer our clients the benefits of their experience and continuity of relationship and service. The average tenure of our senior executives exceeds 15 years. We offer one of the highest levels of professional qualification in the industry.
Our industry expertise and dedication to client service have been recognised in awards and rankings around the world, including HFM Week, WealthBriefing, Private Equity Africa, Global Custodian, Africa Global Funds and Chambers & Partners.
Visit our Knowledge page to find out more.
Sponsor:


Wealth Management Institute, Nanyang Technological University

WMI is Asia's first centre of excellence for wealth management education. Established in 2003 with the support of Temasek and GIC, WMI combines academic rigour with a practical focus to offer best-in-class wealth management training. WMI is the lead training provider for wealth management training, taught by a faculty of distinguished industry-based practitioners and thought leaders. Through deep partnerships formed with industry players, including private banks, global trustees and leading business schools. WMI continues to play an instrumental role in expanding and deepening the skills and expertise of professionals in the industry through our comprehensive suite of practice-based programmes. At WMI, our mission is to expand and deepen the skills and expertise of professionals in the industry through continuing professional education, research, expert forums and consulting services.